Name on Server: Don Franco "Frank" Vinci
Steam ID: STEAM_0:0:12080423
Country: United States of America
Spoken/Written Languages: English
Admin/Mod on other servers (not your own): I have been an admin on Methodical Gaming, though I was not the owner I had contributed to the implementation of addons on the server. I have been a moderator on a medieval rp server.
Age on UR DarkRP Server: roughly 38 hours
What rank are you on UR DarkRP server?: Loyalist
Age: 14
Do you have a mic?: Yes
Why should we make you a trial moderator? (be original): I think I should become a trial-moderator because I have a multitude of skills and attributes  that all contribute to the moderating experience. I have become well-known on the server by many people. I am fair and use common sense and logic rather than personal bias to solve darkrp situations. Though this may not be needed, I have experience with lua coding and I am capable of creating jobs and weapon shipments with certain VIP accesses. I am pretty familiar with ULX and all it's protocols. I have played enough darkrp and garrysmod in general to know how to do a large amount of tasks. I also bring a lot to the roleplaying experience itself, I own a large mafia spanning 10 members, I know all of the rules relating to Roleplay and I have practiced a large amount of philanthropy and donating to the many citizens of the darkrp server, which has led me to be rather well known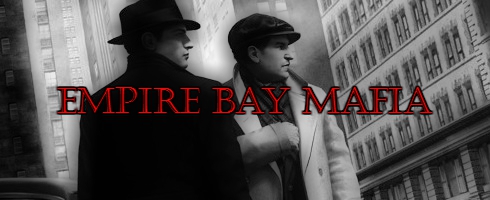 Last edited by donfranco on Sun Dec 20, 2015 10:56 pm; edited 6 times in total



Posts

: 1


Join date

: 2015-12-20


Age

: 94


Location

: Empire Bay



+1
Mr Franco has been a great contributor to what our community stands on.  Instead of playing for kills, he plays to actually RP, and not play for nothing.  I personally have had no problems with him, I have had a few implications with little things, but as of that, nothing too serious.  As much as he sits and makes money, he does help getting users RP cash, and likes to help out.  When I first started out on the server, he was one of the few who accepted me into a group, letting me printer farm for free, and base with him.  He entrusted me with printers, and would message me when I got on.  He has invited me into the Mafia group, in which he and Vito created for the purpose of roleplay, showing he is making an effort towards in experience.  I wish you best of luck, Frank.



Posts

: 4


Join date

: 2015-12-07



+1
Dear Administration and Mista' Vinci,
I believe Mista' Vinci would be a honorable addition ta' the administratin' force. What Mista' Vinci has done around the community has helped in an unbelievable way. Multiple people have come ta' Mista' Vinci lookin' fa' shelta', and although this is in the city (in role-play), people do look up ta' him. The only difference is ratha' than lookin' ta' Mista' Vinci as a safe haven, they will also look ta' him fa' guidance and protection from the average rat (minge) in the city (serva'). Although Mista' Vinci used ta' strike fear inta' the hearts of crime and government togetha', the civilians always looked up ta' him. Most people already recognize Mista' Vinci as a man of powa' and forgiveness, they also recognize him as a serious Don and strict man who will not accept any scum bags (minges) in his city. I think Mista' Vinci would make an incredible addition ta' the administration. Best of luck Don.
-Vittorio Antonio "Vito" Scaletta
P.S. Yes, I write the way I speak in role-play.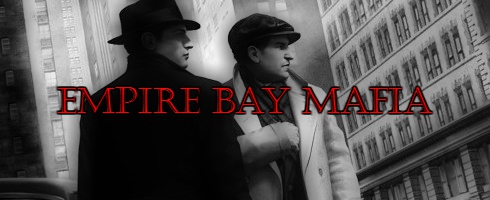 Last edited by Vito Scaletta on Sun Dec 20, 2015 9:01 pm; edited 1 time in total



Posts

: 14


Join date

: 2015-11-29


Age

: 94


Location

: Empire Bay



+1
Don has been a great player to be around, he helps out people when they ask. He asks for help if he's unsure about something himself. He doesn't break rules, rarely gets into arguments, and always has a good time with everyone. He doesn't accept rule breakers. He is a great roleplayer. Many times he has assisted staff members with their situations. I would love to see him on the server as an administration role. He is always helpful and I love playing with him, in character and out of character. Seeing someone who has this much fun in an administrative position would be very inspiring for me. I highly recommend Don for staff.



Posts

: 5


Join date

: 2015-11-29


Age

: 18


Location

: Somewhere hectic



ACCEPTED.
I'v seen him rp, also had very little or no complaints against him, is a good rper. pays to rp.



Posts

: 40


Join date

: 2015-11-26



Similar topics
---
Permissions in this forum:
You
cannot
reply to topics in this forum