hello my name is dominic i am 13 years old the reason i want to be the owner is ive been in contact with lots of friendly people o n youre server and sometimes theres not any admins on so its chaos and i dont want that



Posts

: 1


Join date

: 2015-12-05



Welcome to the present social-workforce construct.
Incompetence thrives,
diligence outweighs understanding.

A degenerate generation breeds and perfects a mass of massive,
mouth-breathing one-in-a-millions who
have been pumped so full
of a delusion of self confidence,
of undeserved compliments and
of irrational providence by people
with undeniably pure intentions but
who know only wrong conventions.
And it hurts.
It hurts you, it hurts me too,
not physically nor mentally,
but eventually the longevity of an already desperate heredity.

Now the perspective shifts, welcome to the outside of your box,
thank God you're finally awake.
(Now wait, don't; Gods preach hate.)
Still, welcome,
this way, when hell comes,
you won't melt down - seldom well-done.
Admin




Posts

: 62


Join date

: 2015-11-24






Posts

: 40


Join date

: 2015-11-26



Dear Mista' Sphinx,
I neva' thought I'd see someone this ignorant, interestin' in the creata's ya' can find on the inta'net, today we have witnessed a wild "Dumb Ass" (Please excuse my Cyba' "bullyin'", but really?).
-Vittorio Antonio "Vito" Scaletta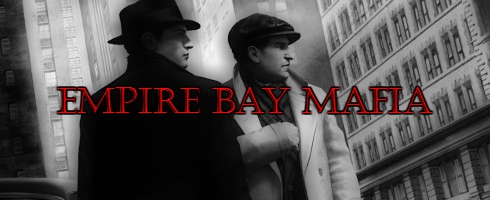 Posts

: 14


Join date

: 2015-11-29


Age

: 93


Location

: Empire Bay



---
Permissions in this forum:
You
cannot
reply to topics in this forum