When i usually talk to random people i will mention about my taste in music wich is a lot heavier than some people like it.
Then i usually proceed to ask people their music tastes its always the same stuff.
So i wanted to know what are ya people's favorite genres and maybe link one song from the genre you like down in the replies Smile.
Do link multiple song and genres if you feel like it

I have three genres that i really like:

Power metal:
Pentakill - Lightbringer

Hard Rock:
Motörhead - Hellraiser

Death Metal/Trash Metal:
Children of Bodom - Needled 24/7

Thank you for taking the time to read and reply :p



Posts

: 3


Join date

: 2015-11-26



Whatever the hobos are playing.
Admin




Posts

: 62


Join date

: 2015-11-24



I personally can jam to about everything.
I also like Pentakill, great music to play League to.
Mainly things like
Metallica,
MACINTOSH PLUS (lol),
System of a Down,
KiD CuDi, Gorillaz,
NOFX,
Real Friends,
Rammstein,
Drake,
The World Is A Beautiful Place and I'm no Longer Afraid To Die,
Tally Hall.
Many more.
Below is my favorite song from Tally Hall. You should enjoy it. It's strangely satisfying.




Posts

: 6


Join date

: 2015-12-09


Location

: Earth



Dear Mista' Jaydub246810,
Ya' have an interestin' taste in music. I can really listen ta' anythin' accept country, hard rock, and gospel. I don't mind Hip-Hop and Rap, I personally am a fan of rock and roll and olda' tunes. Some artists I like are Frank Sinatra, Bing Crosby, Dean Martin and many otha's. If ya' take a shot in the dark with some Mafia || Music or Fallout Music I will definitely like it, most likely all of it as well. So I'm really most interested in old music if ya' unda'stand. Thank ya' fa' this nice little topic!
-Vittorio Antonio "Vito" Scaletta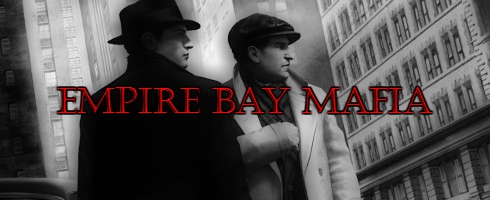 Posts

: 14


Join date

: 2015-11-29


Age

: 93


Location

: Empire Bay



Similar topics
---
Permissions in this forum:
You
cannot
reply to topics in this forum